Baitadi – Everything You Need to Know | Amazing District of Nepal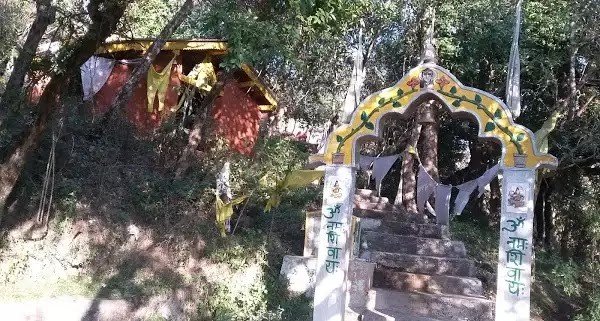 Baitadi(historical name 'bairath') is a beautiful district located in the far western part of Nepal where natural beauty has grown so widely that if someone visits Baitadi he wishes to live there. The district headquarter is  Dasharathchand and it covers an area of 1,519 sq km and has a population of about  250,898 according to the census of 2011.
It lies in the hilly region of Nepal. Nepal is categorized into three geographic regions Mountain region, the Hilly region and the Terai region(plane area). Most of the tourists love to visit the hilly and mountain regions of Nepal. The average temperature of this place is about 18 c and is a good place to afresh your mind and enjoy natural views. The district contains hundreds of temples and more than 25 different casts of people living in it which have their own culture.
# General Information about Baitadi District:
Lies in Mahakali zone
Part of Sundurpashim Prades(province N0.7)
situated at the height of 2,439 -6,936 meters from sea level
Baitadalie is main language(Spoken by around 90% of people)
Snowfall occurs in some parts during winter
Literacy rate: around 53%
Southern part is connected to India through Mahakali river
Touches India at Jhulaghat(Trading station for locals)
Half part of the district is covered with forest
Major rivers: Mahakali, Chaulani, Surnaya.
Major Temples: Ningalashaini Bhagawati Temple, Duytal Baba Temple, Tripura Sundari Temple, Jagannath Temple, Kedar Temple, Kailpal Temple, Nagarjun Temple
Contains deepest and largest cave of Nepal
Related:fascinating Facts about Nepal
Festivals Celebrated in Baitadi District
The most famous festivals celebrated in Baitadi are Dashain ,Tihar , Gaura Parva and Jaat . Dashain and Tihar are the national festivals where as Gaura Parva and Jaat are celebrated locally.
Gaura Parva
Gaura Parva(Festival) is a major traditional festival for the people of this region after Dashain and Tihar. According to the Nepali traditional calendar, the Gaura festival falls in the month of Bhadra and according to the English calendar sometimes in August or in September.Normally Gaura Parva celebrated for 4 to 5 days and sometimes for 6 or 7 days which depends on local traditions more about gaura parva
Jaat
Jaat is a also famous festival celebrated in most of the temples of the far western region of Nepal celebrated occasionally or sometimes twice depending upon the tradition which varies accourding to temples. This festival is different from all other festivals practiced in the far western region in several ways. There is no fixed date for the celebration of this festival as it depends upon the Nepalese calendar and other various factors of astrology. The celebration time of Jaat varies according to temples.
Related: Caves in Baitadi
A Visit to Baitadi District, Nepal
I specially visited the southwest part of the Baitadi district. There are 4 municipalities in Baitadi filled with beautiful and interesting natural hills, forests filled with joyful animals and birds. Most part of the district is the forest. Most parts of the district are undeveloped even some places do not have electricity. The district is full of diversity and the forest area of this place is home to many endangered animals that are in few numbers in the world. The place also contains many caves which are very long and dangerous too. It is good to visit Baitadi in winter during snowfall. During the snowfall, the place looks amazing. As it contains a lot of forests so you can see various types of trees and animals living there. The forest contains a lot of freshwater sources where we can see a great view of animal's drinking water.
You can also enjoy a great view of hills and rivers. While the way, you can have traditional foods in that area and also enjoy their culture. It contains a number of great temples like Nagarjuna Temple Ningalashaini Bhagawati Temple, Duytal Baba Temple, Tripura Sundari Temple, Jagannath Temple, Kedar Temple, Kailpal. This place contains more than hundreds of temples but these are not popular and bigger. These temples are located in different parts of the district so it takes about 4 to 5 days to visit all temples. Also, It contains a number of caves Among which one is the deepest and biggest cave inside Nepal. The deepest cake Patal Bhubaneswari cave was recently discovered in Baitadi Most of the caves in this area are under study and some are unknown from researchers. Some caves are small too which you can visit and you can also visit the deepest cave to shorten distance inside it but not total because it is supposed to be dangerous and no one has returned from the caver after going a lot inside it.
Read about: Top Historical places Located in Baitadi