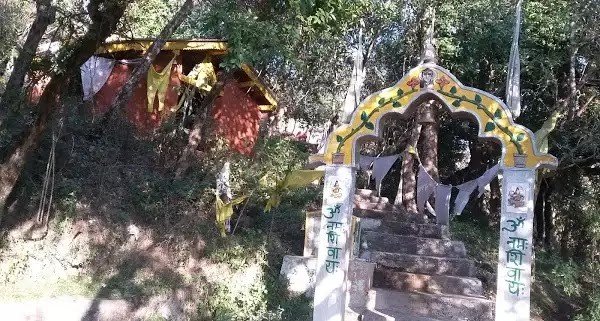 This temple is known as Kedar temple sometimes also known as Kedar Mandir. It is located in Baitadi district at latitude 29.5013° N and longitude 80.5883° at an altitude of about 3500 meters from sea level. The temple is about 38 KM away from the headquarter of Baitadi.Kedar temple is Known for its beauty and its history. The exact age of the Kedar temple is not known but according to people around them, it's about 1500 years old. The temple was not like this during the past 1400 years. The people of that region believe that the temple god protects their land from natural disasters and different problems related to farming like soil erosion and different animals attack like a bear to their crops. Also, it is believed that the god of the temple protects the crop from different Bactria, insects, and diseases. Therefore people of this region do not use any pesticides and also chemical fertilizers. So people of this region first feed crop of the season to god and then only they start eating them.
View of Kedar Temple:
The place looks really amazing and wonderful during the snowfall in the winter season. The temple also looks quite new. There is also a pure water source in the down of the temple. The temple is surrounded by a lot of trees. It is believed that the source of water is due to the temple and it should not be polluted. It is believed that if someone did that then he will be punished by God.
Related: Top Five temples in Baitadi
In Map