5 Nepealse Who Were Honored with Ramon Magsaysay Award
Ramon Magsaysay prize was started in 1957 ad in the Philippines. This price was distributed from 1958. This prize was started in memory of former president Ramon Del Phiyaro Magsaysay of Philipines. He died in a plane crash incident in 1957. The prize amount is a Certificate of contribution on related area, fifty thousand US Doller and model on the art of president Magsaysay.
This price is renowned to the organization or person who helps the society or the certain civilization to grow, globalize them, and overcome poverty. We may learn and be motivated by these people. In this article, I'm sharing the Nepalese legend who won the Ramon Magsaysay Award and are famous for their contribution in various sectors and got prestigious prizes in Asia.
5 Icons of Nepal who were awarded with Ramon Magsaysay
1. Mahesh Chandra Regmi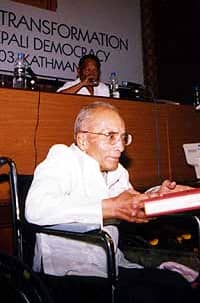 This legend received the Magsaysay award in 1977 for his contribution. Mahesh Chandra Regmi was born in December 1929 and passed away on 10 July 2003. He was a historian and archivist of Nepal. In 1977, he became the first Nepali to receive the Ramon Magsaysay Award, for publishing the various Regmi Research Series.
It was in recognition of Nepal's past and present, culture, and belief of people to discover their origin. He received the Magsaysay prize reward on mass media and creative communication art. He contributed to the creation of human beings and Nepal's national independence strategies on production to reduce the under-dependency. 
2. Bharat Datt Koirala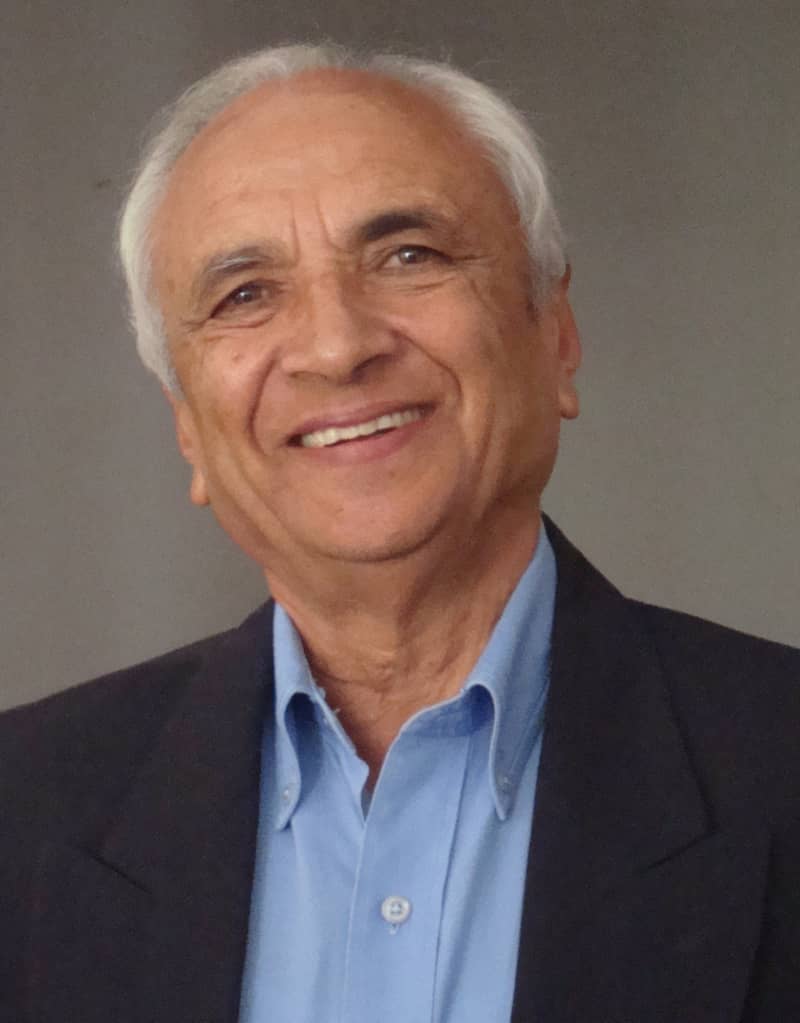 Bharat Datt Koirala is the second beauty of Nepalese who won the Ramon Magsaysay's prize for Journalism literature and creative communication arts for press freedom. He was involved in more than four decades in media and press as a senior journalist. He started his job career as chief editor of rising Nepal as the first government daily English news. He also led Gorkhapatra, Nepali first daily newspaper as an editor and Managing director. He is the founder of Nepal press institute, Nepal environment journalist forum, Media Services international, and radio Sagarmatha.
His main contribution to the development of the media in those early days was the beginning of development journalism with stories of ordinary people from villages, of small but significant efforts of simple Nepalese whose achievements would otherwise go unnoticed. These efforts set the tone for the establishment of many media organizations that made a significant contribution in the area of environmental journalism to rural reporting and the training of journalists from the country's remote areas.
3. Dr. Sanduk Ruitee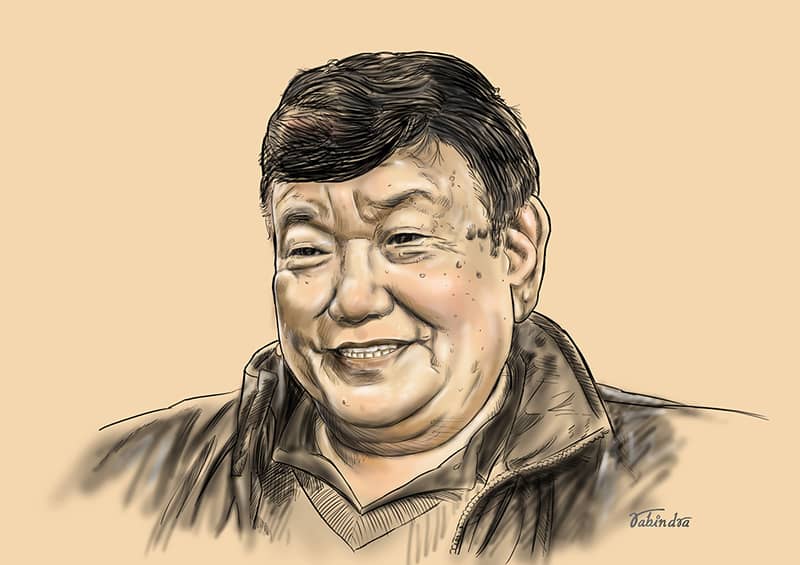 Dr. Sanduk Ruitee is a famous eye doctor in Nepal. He is a popular savior in south Asia. He recovered many blind people and showed them the beauty of light. Mr. Rauitee Received the prestigious Ramon Magsaysay prize for peace and international cooperation. He served the eye care service at a lower price. He introduced the ruiteektomy Principle on self-based research. He reduces the cost of getting eye care service. He certainly helped more than one lakh patients. Sanduk's contribution is highly appreciated.
He helped many low-income people who weren't able to afford treatments of eye problems due to low-income resources. Dr. Ruit is widely known for his extraordinary contribution in introducing low-cost and effective intraocular lenses and making them affordable and available even to the poorest people for small incision cataract surgery. His personal life is much exemplary of Nepalese younger who contribute to the development of Nepal. 
4. Mahabir Pun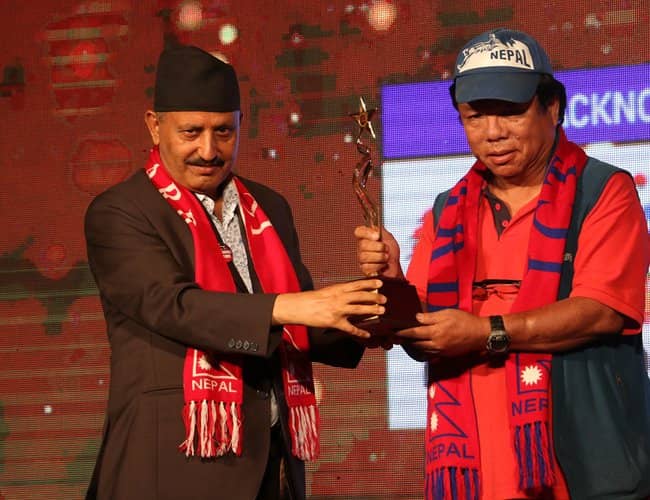 Mahabir Pun is the fourth wise & luckiest person to get honored by the Ramon Magsaysay Prize in the sector of social community leadership developments. He is a famous person in Nepal and a source of inspiration to the young generation who wants to do something new in his inputs. He derived the younger for inventing new things which would take the globalized market. He completed his bachelor's from Kathmandu and after that, he was migrated to America for study only. His project rural community internet service is called Nepal wireless project. The service of this project was expanding the internet service in the hilly and mountain area through the wireless networks, WiMAX system. 
For his initiation, National Innovation Center has opened now the person who wants to invent new things to Nepal invitational center for creating the opportunity of learned and inventions. The National Innovation Center is a nonprofit organization established on 9 November 2012 by Mahabir Pun. Tribhuwan University has provided land to establish the center. It is dedicated to developing the culture of research, technology, and innovation in Nepal.
5. Shakti Samuha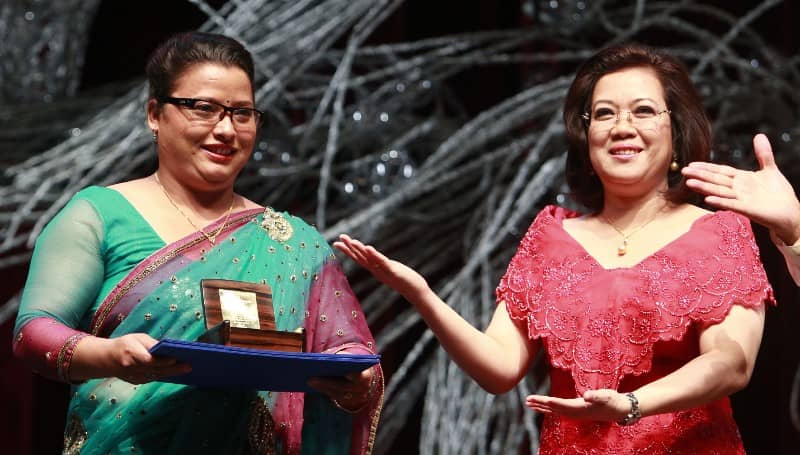 Shakti Samuha has faced the twelve human trafficking women team, a nonprofit organization that has worked on various types of human trafficking in past and was rescued by the different supportive organizations and government. The main vision of this nonprofit organization is to empower the affected women and make them Professional people in their upcoming life. The mission of this organization is to make them capable and independent from unemployment. Gender, age group, education, ethnicity, and caste system are affecting factors that increase the vulnerability of trafficking.
This organization was started in 1996. From the beginning, this organization is focused on social justice for affected human trafficking females/women. Shakti samuha received the famous Ramon Magasaysays Prize in 2013.
Shakti Samuha is the first organization in Nepal to be established and run by survivors of trafficking. The organization seeks to organize and empower trafficking survivors and at-risk women and children by providing shelter, legal aid, vocational training, counseling and, entrepreneurship development. Sunita Danuwar is the key person of this movement, she received Award on the behalf of Shakti Samuha. Shakti Samuha had been awarded with With and For Girls Awards. Danuwar is also a survivor of trafficking and she was rescued by the government of India and Nepal in 1996.
You May Like: 5 Most Popular Personalities of Nepal – The Heroes of 21st