8 Enchanting Places Everyone Loves to Visit in Nepal
Located along with the great Himalayan range and blessed with stunning natural surroundings, Nepal is a traveler's paradise. You'll find fun trekking options and thrilling wildlife sanctuaries. With its unique temples and offbeat destinations, Nepal truly is one of a kind.
Here is a list of places to visit in Nepal if you are looking to create lifelong memories.
1. Khumbu Valley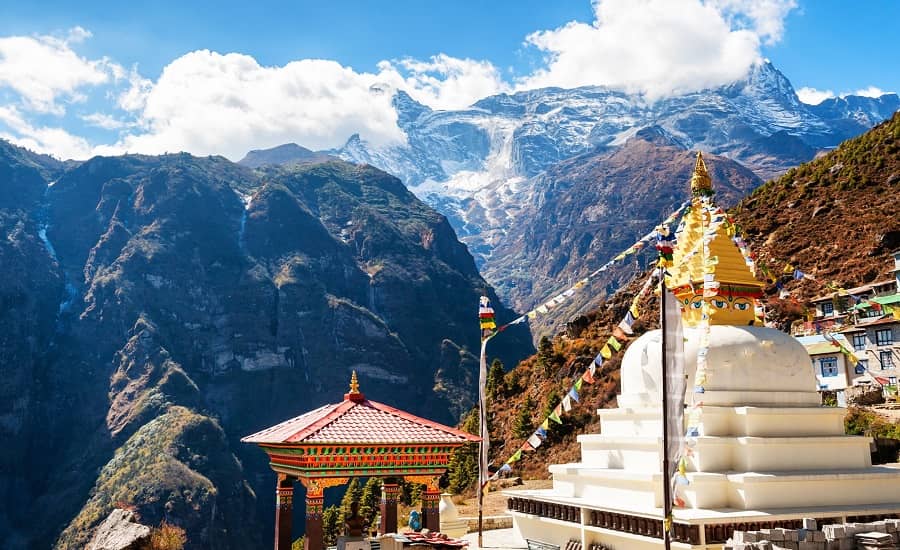 Khumbu Valley is undoubtedly one of the most magnificent trekking destinations in Nepal. Here you'll find tall, jagged snow-clad mountains and greenery coursing with clear blue water. Perched at an elevation of 3,300 meters, this thriving valley is developed around the Khumbu glacier. Along with the serene beauty you will also be able to witness the local lifestyle. The villages you will be crossing en route include Lukla, Dingboche and Khumjung.
2. Patan Museum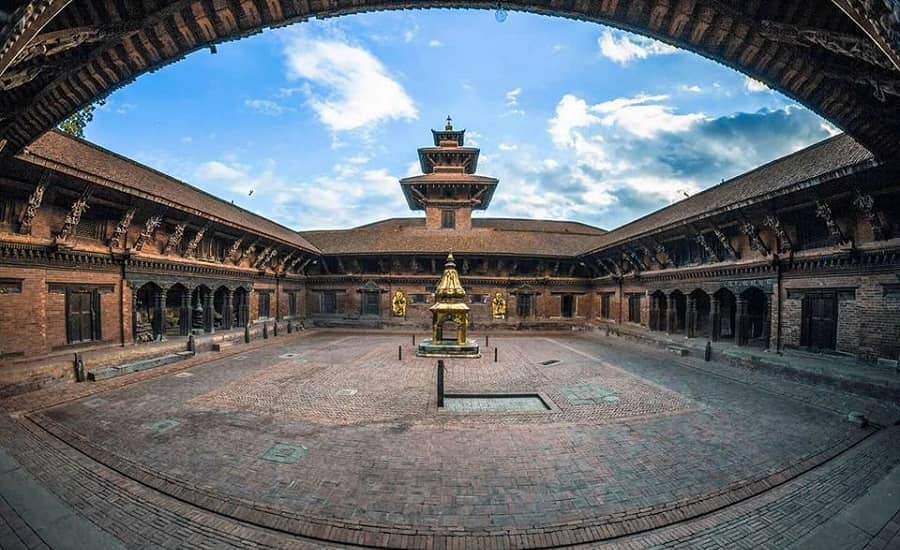 This is the first public museum of Nepal, located in Patan-Lalitpur. Patan Museum is considered the best museum in South Asia, listed as a UNESCO World Heritage Site.
The museum houses various traditional and sacred objects. Some are rare findings belonging to the royal past, along with some priceless treasures. A visit to this museum offers a look into the glorious past of this kingdom.
3. Pashupatinath Temple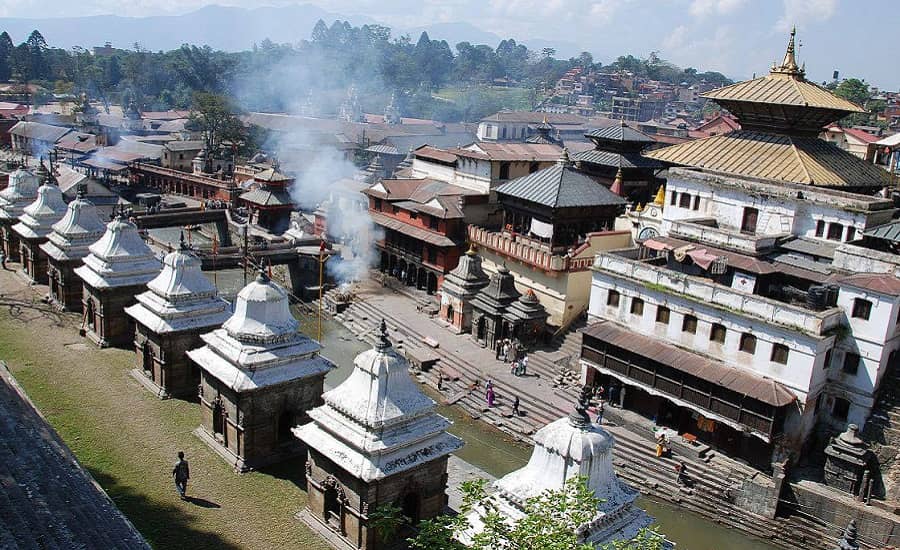 This is probably one of the most famous and sacred pilgrimage sites of Nepal. Built during the 5th century by the Lichchhavi king, it is dedicated to Shivji. People from far and wide visit this temple to offer their prayers and gain blessings. The presiding deity worshipped here is the "lord of animals."
With its extensive collection of temples, images and inscriptions, this place is also included within the UNESCO World Heritage Site. Situated in Kathmandu, the temple is located on either side of the holy river of Bagmati. Only Hindus and Baudishts are allowed to enter the Pashupatinath Temple.
4. Sagarmatha National Park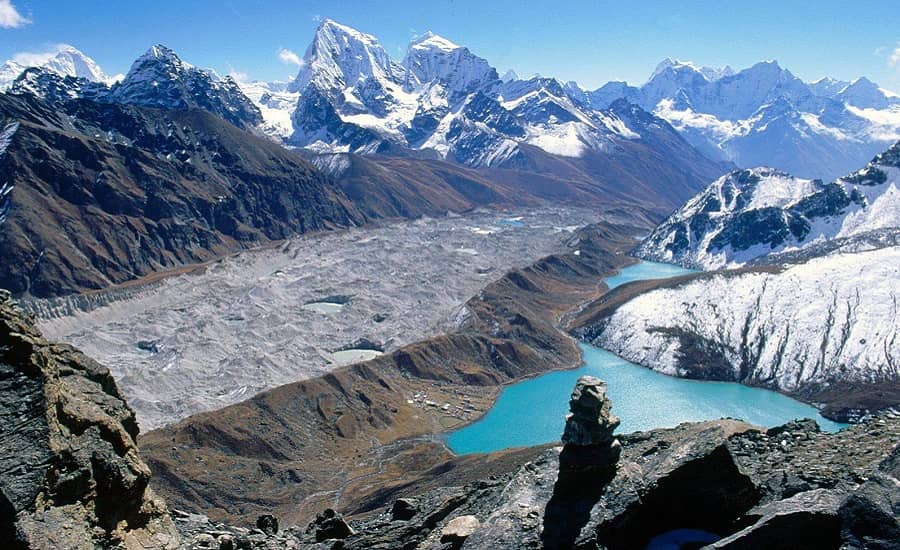 If you are looking for adventure in your holiday plans in Nepal then you should definitely visit this place. Winter snows render the region even more enchanting.
Extending over an area of 1,148 square kilometers, this national park also houses Mount Everest, the world's tallest peak. Established in 1976, the park contains a wonderful biodiversity of flora and fauna. It attracts throngs of tourists from far and wide.
5. Boudhanath Stupa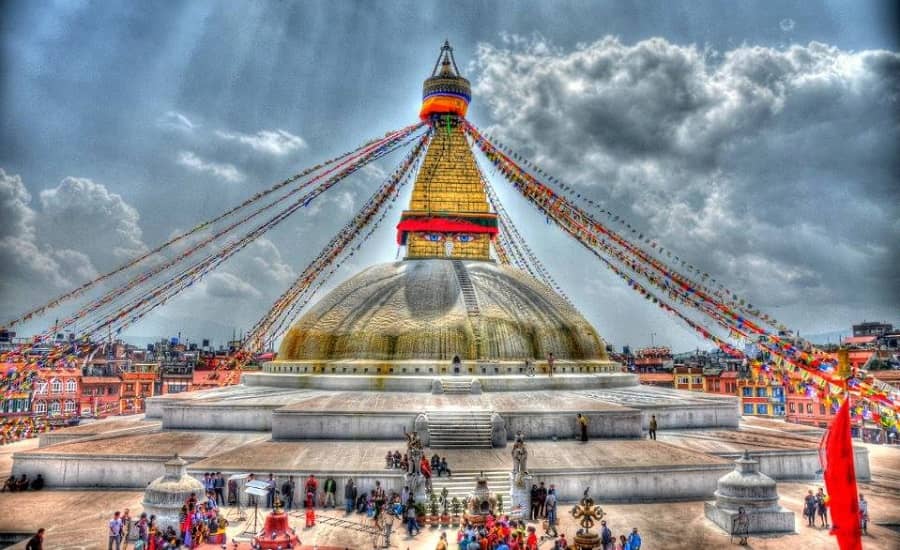 This massive stupa located 11 km from Kathmandu, created in 14th century after the passing away of Lord Buddha, has always been a sign of Buddhist belief, peace and beauty. Initially the site was on a trade route, allowing masses of devotees to offer their prayers here. This brought it in front of the world as one of the most magnificent representations of religion.
6. Pokhara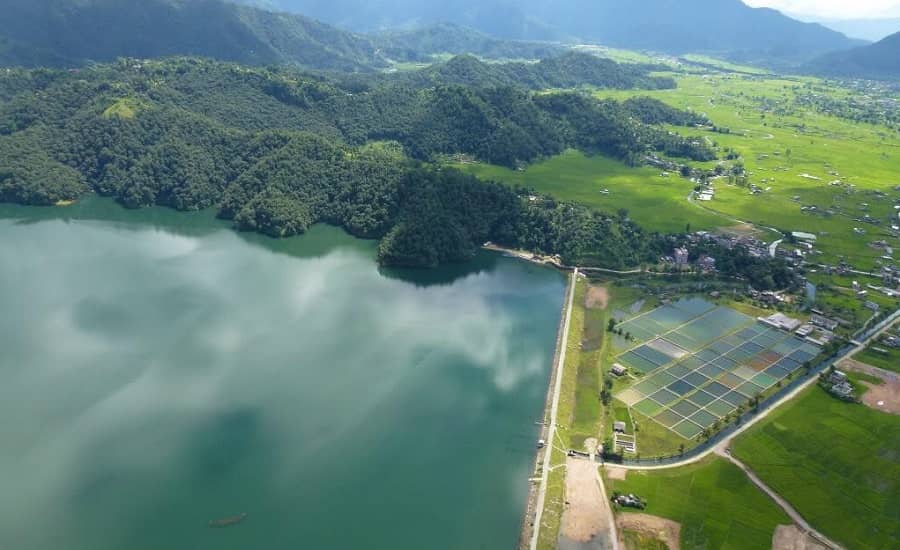 This spectacular lakeside destination is the best option for you to recharge yourself. Here you can kick back and leave the city bustle behind. Pokhara offers you the perfect holiday with stunning scenery, adventure activities and delectable Nepali cuisine.
Besides its scenic beauty there is so much more that Pokhara has to offer. You can do a lot of things in Pokhara. This includes Gurkha soldier museum, paragliding adventures and trekking routes in and around the Annapurna circuit. This is one of the perfect places to visit in Nepal for the curious traveler, and a great getaway option with friends and family.
7. Bhaktapur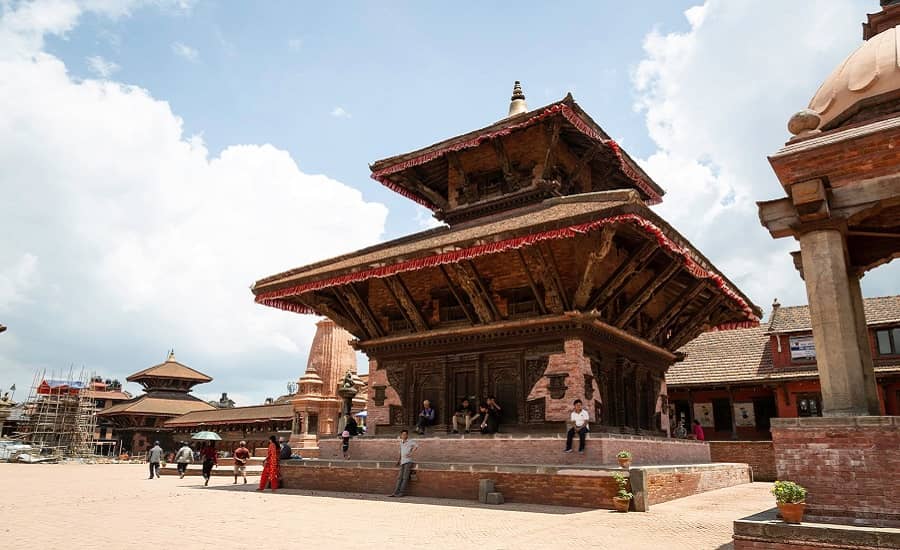 Known as "city of devotees" located within the Kathmandu valley and 13km from the capital city. Once, Nepal's 2015 earthquake caused extensive damage. However, fine traditional arts and crafts shops still fill the narrow winding streets. Pottery, puppetry and so much more make this one of the most charming places to visit in Nepal.
8. Chitwan National Park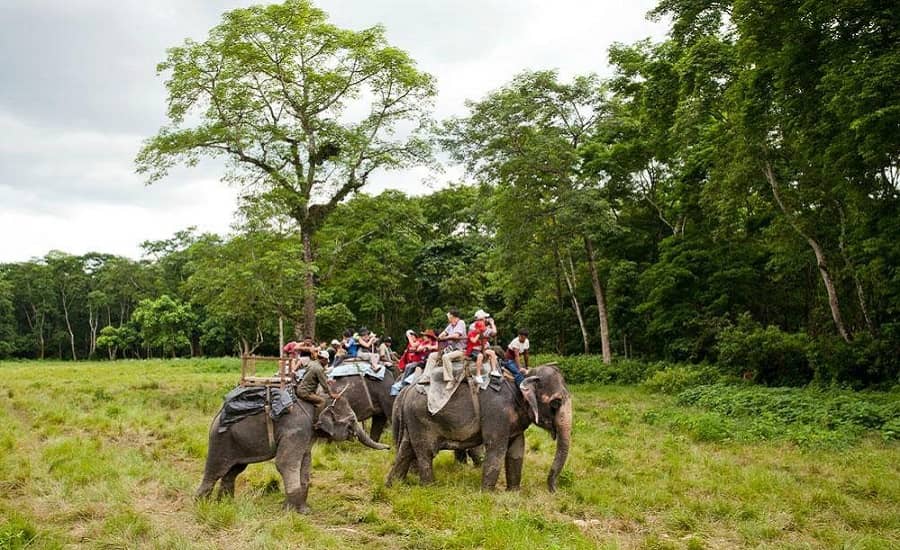 This 932 sq. km. of marshlands and grasslands is the first national park in Nepal; it was established in 1973 & located in the Southern Central Terai. And it's the best place for you to witness the magnificent collection of Asian wildlife.
Along with its 500 birds, you can also view deer, monkeys, one-horned rhinos, and, if you are lucky, leopards. You can also get up close with domesticated animals, definitely a fun experience in itself.
---
I hope this article helped you to decide which places and parts of Nepal You should visit to make your trip the best of all. Nepal has a lot of places to decide on, you must choose wisely. You can further check our 9 wonderful Things Everyone Loves to do on a Trip to Nepal and 12 Amazing Things To Do In Pokhara | Best Places To See