Best Time Of Year to Go for Trekking In Nepal – 5 Tips
The Best Time to do Trekking In Nepal depends completely on your personal preferences. We will guide you through all of that. By using the information provided here you will be able to decide, the best time of year for you to do trekking in Nepal.
In Nepal, studies have shown that there are two best seasons to engage in trekking. In the Himalayas, the mid of December and the mid of September are considered the best seasons to also trek around Nepal. The climatic conditions of these months are conducive and the visibility of the mountain is clear.
After winter, you can always find other great seasons to trek in Nepal. When the sun is getting warmer, you can as well engage in trekking around Nepal. This is because the climatic condition is favorable and comfortable.
If you want to go on expeditions, then allow the spring season in Nepal to arrive. During spring, you will find a plethora of flowers blooming with the ground and trees inclusive. Spring will be always fabulous.
The best time to engage in your expedition will always be dependent on how you feel about the crowds, your intention to trek, and tolerance for dampness, heat, and cold. It is important to know that every season has its cons and pros.
Is your quest for trekking in Nepal the best time of year? Reading through the rest part of this article will help you discover tips on trekking in Nepal's best time of year.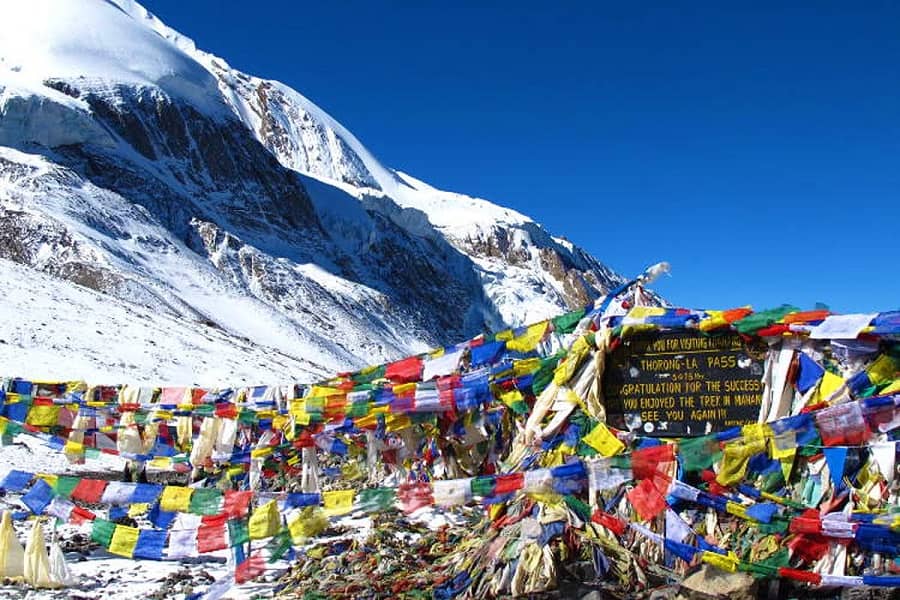 The Best Time To Do Trekking In Nepal- Choose Your Need
Summer (June-August):
In Nepal, it is often a rainy season in between the months of August, July, and June. This period of the season is involved with the monsoon and heavy rainfall, making trekking conditions difficult.
If you want to visit Tibet, then this season may be good for trekking. Nevertheless, some regions of Nepal such as Dolpo, Nar-Phu valley, and Mustang along with Tibet can be conducive for trekking. This type of summer trekking will occur behind the Himalayas.
Autumn (September-November):
If you are planning to trek in Nepal, then try to wait for the autumn season. This season is known to be the best in the entire nation.
In the trekking season of Nepal, November, October, and September are known as the fall. You will discover tantalizing mountain views and amazing weather during the autumn season. The temperature during the autumn in Nepal remains moderate.
This implies that you will have an amazing time trekking. With outstanding views, you will discover that the sky remains clear in Nepal. When the snow is at high altitudes, you may experience short storms.
Spring (March-May):
One of the best seasons to trek in Nepal is during the spring. In fact, during the spring, mountain climbing is another great adventure to take around Nepal. During this season, you will see huge rhododendrons of above three hundred meters and wild flora blossoming. Hunting is also great during this period in Nepal.
With this simple information, people will find that trekking is more interesting and comfortable. There is a moderate temperature at a higher elevation above four hundred meters. In Nepal, during the spring, there is a mild warm condition at lower elevations. This will provide excellent and spectacular mountain views.
In Nepal, May, April, and March are months considered to befall. In early June and May, it may become unsettled, hazier, and hotter and has always been realized as the best time to go for an Everest Base Camp Trek, Annapurna Base Camp Trek, Manaslu Circuit Trek, Ghorepani Poon Hill Trekking & other treks of Nepal.
From the south, you will discover that the warming Asian regions start taking air up during this season. This will lead to the pre-monsoon period, which remains a time of occasional squalls and erratic afternoon clouds as dry, hot air from India. During the spring, the teahouses and trails will start to empty out. At this period, things will begin to go high and rain may eventually begin around certain areas in the likes of Annapurna.
Winter (December-February):
During the winter season in Nepal, you will find out that the days often remain clear. In mountains, February, January, and December are cold months. Snowfall often occurs during the winter seasons in Nepal. This often occurs in the higher elevations with colder temperatures and risk winds.
For this reason, trekking in the lower elevation is usually the best way to go. This period is the best and conducive time to trek in lower elevations, especially when looking for incredible and suitable scenery. For the most part, winter in Nepal is usually settled, dry, and colder. The elevation will tell how cold the season is. You need to get ready for overnight lows of minus ten to twenty Fahrenheit if you want to go to places like Everest Base Camp.
People will notice that during this time of the year, high passes are icy. Visitors are expected to have some technical experience and need crampons. Try to remain lower if you are not into the winter conditions. This is because Nepal remains far from the southern part of central Florida.
There is every possibility to see the lower hills moving below six thousand feet and frost cannot be seen. In the winter, the trails are usually quiet. This will keep several teahouses closed at higher-ups. It is important to know that the days may be shorter as well.
Fall (October-November):
In Nepal, the fall is always very clear, stable, and dry. You can clearly see mountain views during this period. There is every possibility for a bad climatic condition to strike the nation during this period. During the fall, temperatures are found to be moderate in Nepal.
For this reason, trekking during this period in Nepal remains great. For most travelers and trekkers Fall is the best time of year to do trekking and to explore the beautiful part of Nepal.
At night, it can be cold in the higher-ups. While moving to the winter, it may be as cold as you may anticipate. For walking during the daytime, temperatures are pleasantly cool. During the day, it may still be quite hot at low elevations, but not as warm or hot in spring.
Final Verdict
With the information, trekking in Nepal's best time of year will no longer be a problem. According to studies, it is unequivocal that fall remains one the best seasons to trek in Nepal. I hope you can now figure out the best time to do trekking in Nepal.
At the permit offices, there is every possibility to meet long queues. This is usually during the large Dasain festival, making porters and guides charge higher amounts. You will also discover that the tourist quarters remain hustled. The standard routes such as Everest and Annapurna will become maxed. If you are willing to do more in Nepal, You should check 8 Enchanting Places Everyone Loves To Visit In Nepal.