Mahendra Cave Pokhara – Things to do at Mahendra cave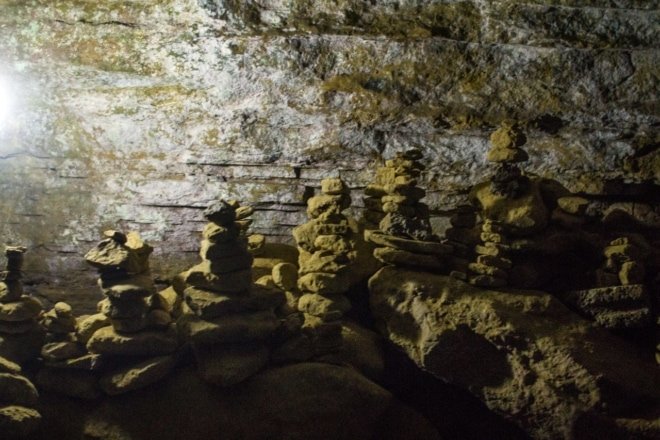 Things You can do at Mahendra Cave
Mahendra cave is the most visited tourist attraction of the second largest tourist city of Pokhara Kaski with a length of about 200 meters. It is located in batulechaur which is 10 minutes away from Pokhara's main city. The cave is just 5-8 minutes walk from Devi's fall and a 5-minute walk from the bat cave. The cave is full of limestone which continuous falls down to the ground with water making the Mahendra cave a beautiful place for spending time and observing the natural structure and ancient natural beauties
You may like:10 Surprising Facts About Nepal
This name Mahendra cave was given after the former king Mahendra Bir Bikram Shah. The cave was found in 1950 by the safeguard of Pokhara. The beauty of this cave is mesmerizing, tourists could spend 30 to 40 minutes looking at the outstanding beauty of nature in this cave. Mahendra cave is one where no one could not stop to reach there who's visited Pokhara city. Most of the people find cave a good destination because of those falling limestone with water. The only disappointing part of the cave is it remains crowded all the time.
[ez-toc]
How can you get to Mahendra cave-Pokhara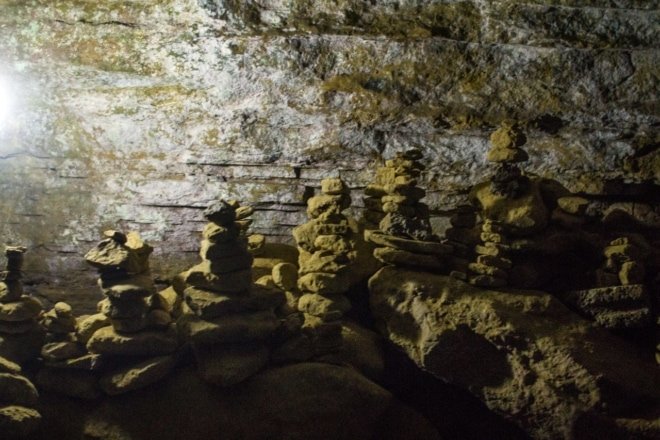 You can reach cave from the main city of Pokhara by using a thirty minutes public vehicle or if you love walking then you can get there on your feet too. It will take about one and a half hours from Prithvi Narayan bus park to reach the cave.
If you have enough time and you have visited all other places in pokhara you and you are not a solo traveler then I personally suggest you get there on your own foot observing the Pokhara city, nature and environment full of tourists.
Getting to cave:
Last month we (me and some of my friends) were in Pokhara and we decided to visit the cave and Devi's fall as well as the bat cave but my friends wanted to go there on the public bus but on my request, they decided to go on foot and now we don't regret on that decision as it was more enjoyable to get there on foot than at the time we spent at the cave. Though It might be because of the crowded environment of the cave.
How Much it will Cost to enter Mahendra cave?
The cost of entering the cave varies according to your nationality. But it will not cost much compared to other tourist areas of Pokhara. The most you have to pay to enter the cave is just NPR 100 (nearly equals to 1$).This is the maximum value for entering cave you might not have to pay this much.
Things to You can do at Mahendra cave
If you have enough time to chill around the Pokhara and you love caves and ancient types of stuff you should surely visit Mahendra cave. Thousands of tourists per month reach this cave to explore its beauty.
Before we get into the things to do at Mahendra cave I think you should check out things to do in Pokhara because you might find other places interesting than Mahendra cave (just my opinion). I have included a little description of the thing to do in Pokhara below but you can check them in detail by following the above link. I have listed them with descriptions according to their popularity.
Pokhara city is a hub of tourists. Tourists can participate in adventurous activities (I prefer to say games)  like paragliding, Bungee Jumping, Seti river rafting, zip flying, Mountain biking, Ballooning, and the most enjoyable, heartbreaking, and longest Annapurna Circuit Trek. There is much more to do in Pokhara but these are the most popular things done by the tourists around there.
Things to explore around Cave:
The best I can tell and the best you can do at Mahendra cave is exploring the cave and enjoying the beauty of limestone fall.
enjoying the path leading to the cave. Exploring the path leading to the cave with friends or family (I think this is the best if you are on vacation with your friends) on foot could be a unique and enjoyable experience.
You can check places nearer to the cave-like Bat cave and Devi's fall
As the cave is a lot crowded as variety of tourist visits this place and if you love photography you can capture some of the moments in your camera.
#Bonus for researchers only:
Researchers can discover the various facts about Mahendra Cave because most of the hidden facts are not authenticated until this date. Some of the facts only based on ancient views of people who are not scientific as per a real-time basis.
Also read:10 Top Tourist destination in Western Nepal
Mahendra Cave in Map
Also, If you are interested in learning much about the historic development of the cave you can check it on the Wikipedia page here. Also if you want to a good guide on traveling you may check these tips on traveling during covid-19.