10 Most Popular Tourist Destination in Western Nepal
Nepal is a country filled with mountains, lakes, high hills, caves, glaciers, Temples, forests, rivers and quintal of pleasant natural beauty. The outstanding look of Himalayas glaciers and forests has attracted millions of tourists per year. Many tourists come here seeking for the great Himalayas while some visit Nepal for its natural beauty , in search of historical ornaments and to understand Nepalese culture.
Nepal has a lot for travelers, trekkers, and nature lovers. The unique culture, traditions, and natural diversity has attracted many tourists per year. Nepal contains thousands of tourist destinations but it is important to choose which place you should visit and how much time you should spend in a particular place for your better and lifetime experience. If you are wishing to visit western Nepal our list for the best tourist places to visit in western Nepal might help you to choose suitable tourist destination. Also you should check some of the best Nepali traveling apps that will definitely help you in your great voyage to navigate Nepal.
Here are Our Top 10 Picks for The Best Tourist Attraction in Western Nepal
1. Pokhara: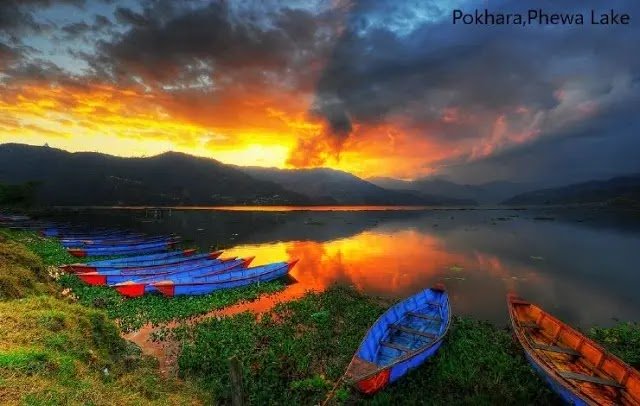 You can imagine the beauty of this place by just observing the above picture. Pokhara, at the bottom of the mount. Annapurna is about 200 kilometers west of Kathmandu. Pokhara is famous for boating in Fewa lake, paragliding, trekking, rafting and to observe the great Himalayas. By population, it's the second largest town in Nepal after Kathmandu. People coming from the Kathmandu Valley notice cleaner air and pleasant climate with views of great Himalayas, Devils fall and Lake Phewa. Pokhara is the main spot for a gateway to the great mountain ranges. It's the starting spot for trekking to Tilicho lake (Lake located Nepal in the height of 4919 m in the Annapurna Himalayan range), Jomsom and Annapurna mountain range as well. Devils fall, Mahendra cave area also two amazing tourist spots of Pokhara. Mahendra cave is a very famous cave of Nepal with its own historical values. This place will never disappoint you if you are a nature lover.
2. Rara Lake: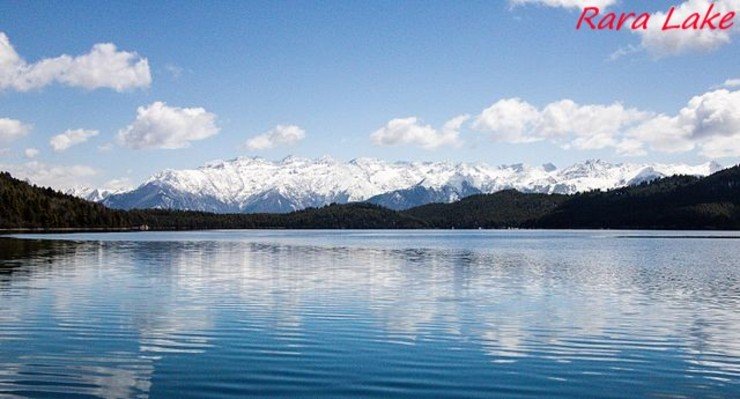 Rara lake at altitude 2990 m with a surface of 10 square kilometers located in Rara National Park in mugu district Karnali Pradesh (province ). Rara Lake is the biggest and dippest freshwater lake of Nepal with an average depth of about 330 ft and a sore length of 8.7 miles. You can get to Rara by air, by road and by trekking of about 3 -4 days which starts from Jumla. It is good to reach Rara by trekking for your better and joyful experience. If you don't have much time and you want to experience the beauty of Rara lake it is better to get there by air. If you want to enjoy the view of the entire Rara lake than you can get to Murma top which is about 2 hours walk from Lake.
Traveling to Hong Kong check out:Hotels in Hong Kong
3. Bardiya National Park: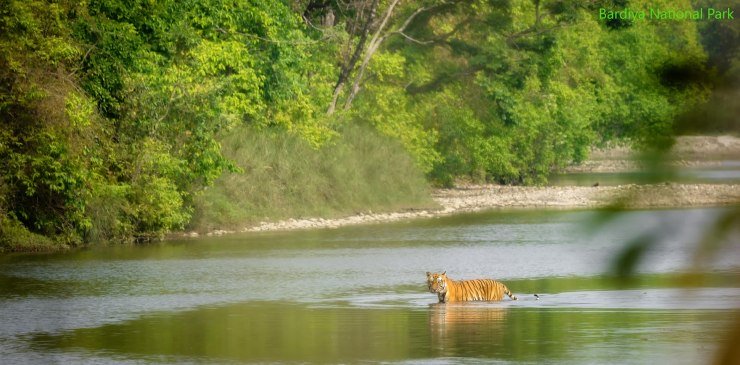 Bardiya National Park inhabitant of thousands of species and some rare animals of the world is a protected area in Nepal established in 1988 as Royal Bardia National Park Covering an area of 968 sq.km.Although Bardiya National park is not a commercial tourist area But you can do a lot like Jungle Safari and Walk you can enjoy the great beauty of the forest, Birdwatching Spotting some rarest animals in the world such as Bengal Tiger, One-Horned Rhinoceros, and Elephants.
4.Shuklaphanta National Park: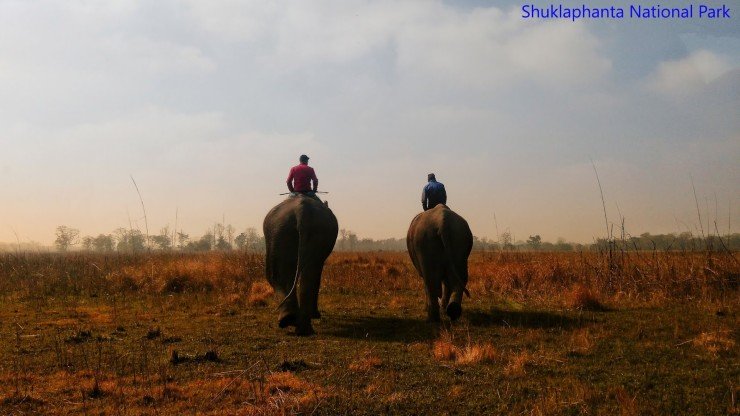 Shuklaphanta national park established in 1976 as Royal Shuklaphanta Wildlife Reserve lies in Kanchanpur district of Sudurpashim Pradesh(Province No.7 of Nepal) covering 305 sq.km of forests and grassland. The park used to be a hunting place for Nepalese Royal Families until it was changed to National Park. The best time for visiting this place is from mid-September to mid-December. You can do a lot in Shuklaphanta national park watching the wild animals, enjoying the gorgeous beauty of grassland and forest, birdwatching and much more. Shuklaphanta national park is the best tourist destination of Far-western Nepal.
5. Shey Phoksundo Lake: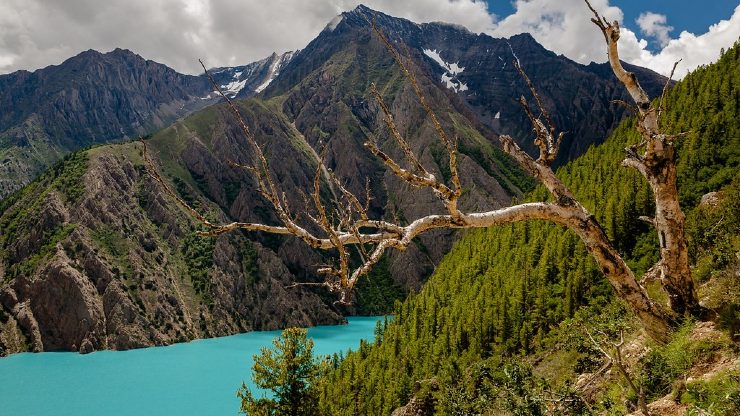 Shey Phoksundo Lake considered to be the most beautiful lake of Nepal at an altitude of 3611.5 m with surface area 4.94 Sq.KM and shore length of about 5.15 km is a part of Shey Phoksundo National Park located in Dolpa District of Karnali Pradesh(Province). This lake is popular for its majestic view and beautiful surrounding nature covered with forest and high hills. Trekking to this lake through many traditional villages and high hills could be the best and beautiful moment of your life.
You May Like to read: Perfect guide for Delhi to Jibhi Himachal Pradesh Trip
6. Khaptad National Park: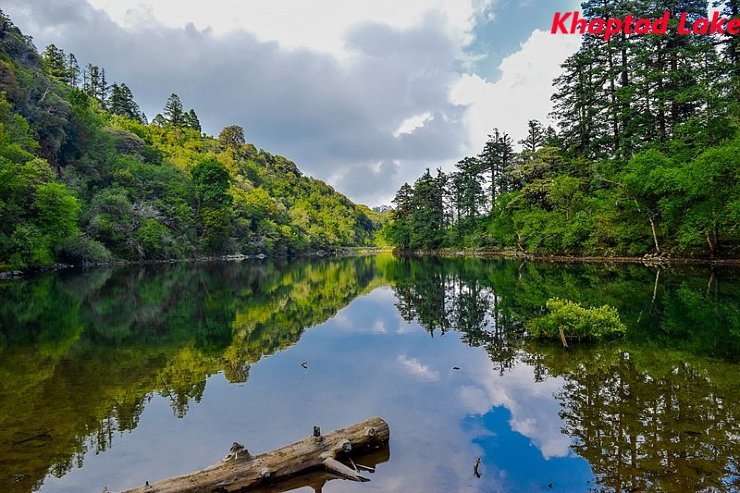 Khaptad National Park is a protected area in the Sudurpashim Pradesh (Province No.7) of Nepal with an area of 225 km² established in 1984 could be the best destination place for tourist wishing to visit far western park of Nepal. The park is made with combining four districts Bajhang, Bajura, Achham, and Doti. You can enjoy here the beauty of Khapdad lake, Forest with rare animals and different religious places inside the park.
7. Kagbeni: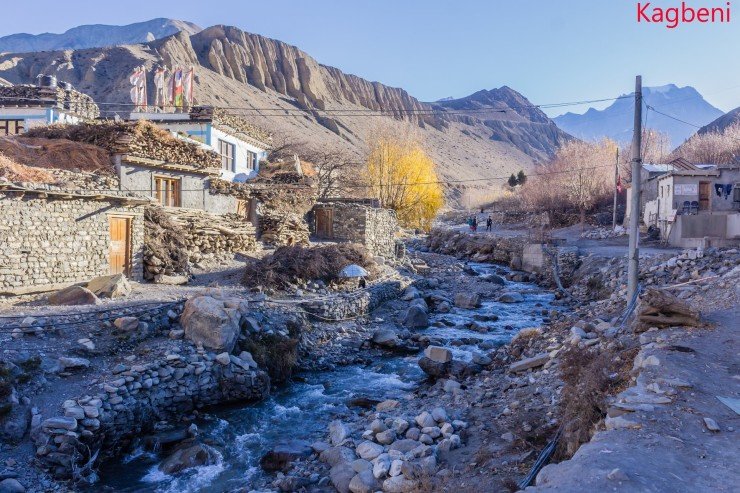 Kagbeni is a village in the Upper Mustang located in the bank Kali Gandaki River at the altitude of 2800 in the Himalayas. It is a little difficult to get there because of geographical difficult but a journey to this place might be joyful and adventures.
8. Ghodaghodi Lake: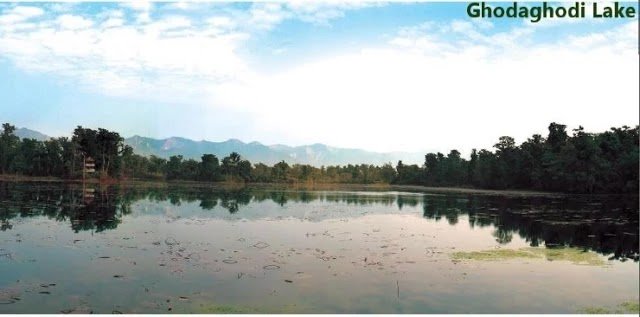 Ghodaghodi Lake also known as Ghodaghodi Tal is a Ramsar site located in the Kailali District of Mahakali Zone Sudurpashim Pradesh (Province No.7) of Nepal with an area of 25.63 sq.Km .The Lake was enlisted in Designated as a world heritage site on August 13, 2003. For the visitors wishing to visit Far Western Region of Nepal, this might be the other best choice. You can boat here enjoy the natural beauty of lake and much more read more
9. Simikot:
Simikot is one of the most remote and beautiful regions of the world located in the Humla District of Karnali Pradesh(Province) of Nepal. For remote trekking lovers, this could be a good choice. This is the main gateway to Mount Kailash and is at very high altitude so special permit is required for trekking.
10.Api Saipal Mountain Trekking: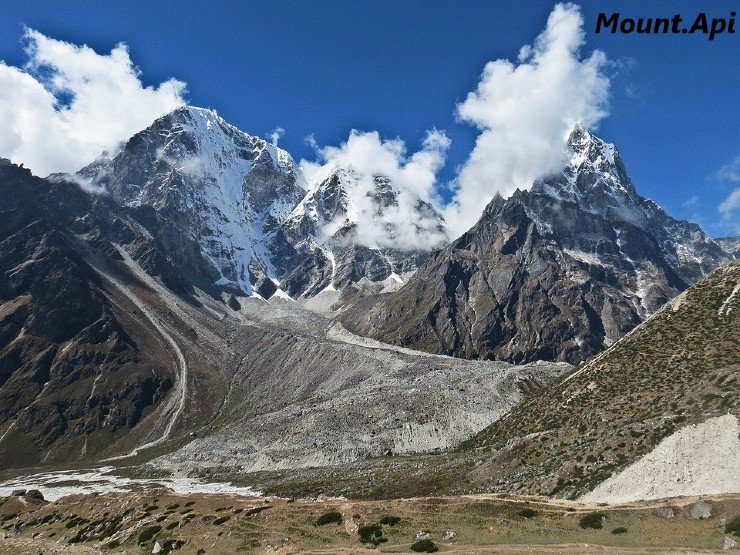 Mount Api with a height of 7,132 and Saipal with 7031 m are the two highest mountains located in Far Western Nepal (Sudurpaschim Pradesh Province No.7). If you are a mountain lover and remote trekker then a treking to either of these Mountain might be another best choice for you.
These were our recommended tourist places to visit in western Nepal and if you find our list helpful then please leave a reply about your best travel experience or the best tourist destination you visited in Nepal. Also, if you want your travel experience to be published on our site , write us at [email protected] or check out our contact us page. If you are willing to travel to Europe for outdoor activities? Click here to check out all about Slovakia