Ningalashaini Temple Baitadi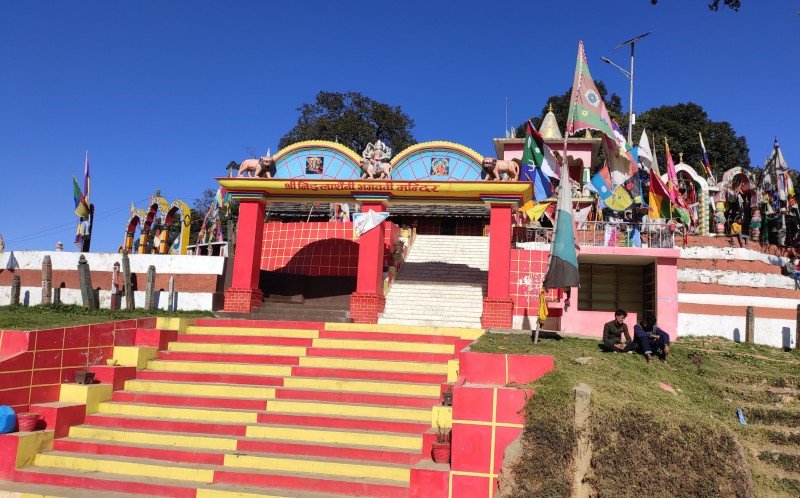 Ninglashaini Temple also known as Ningalashaini Bhagawati Temple or Ningalashaini Mandir is a Hindu temple located in Dehimandu in Dasrath Chand municipality at about 20 km east from headquarter of Baitadi Baitadi District.The temple is at the center of Dehimandu. It is one of the biggest temples of Baitadi. During the festivals, about 20000 people visit the temple. The temple is made up of furniture and stone and is surrounded by the walls. The temple is in the center in between trees. You can enter in the temple from different gates. The temple is supposed to be about thousands of years old. The temperature of the place is low during winter and normal during other seasons. The temple has its own traditional values. The temple has its own great view. It is believed that the temple protected people of that region from different disasters and therefore in the name of him the temple is made.
During Jatra thousands, people visit the temple to fulfill their wishes. During this, the god is severed and made happy to fulfill people's desires by serving him one or more bull and goat(buck). Many goat and bull are sacrificed in the temple by peoples. Scarifying animals in the temple is the traditional culture of people in this region.
In Map